523–31 W. Fullerton Ave.
Chicago IL 60614

This classic courtyard building in the heart of Lincoln Park features spacious apartments with courtyard-facing sunrooms and updated common areas. Its central location makes it easy to access Lincoln Park green spaces, the zoo and nature museum, as well as the lakefront for biking, beaches, and recreation. It is surrounded by a wide variety of dining, nightlife, and shops.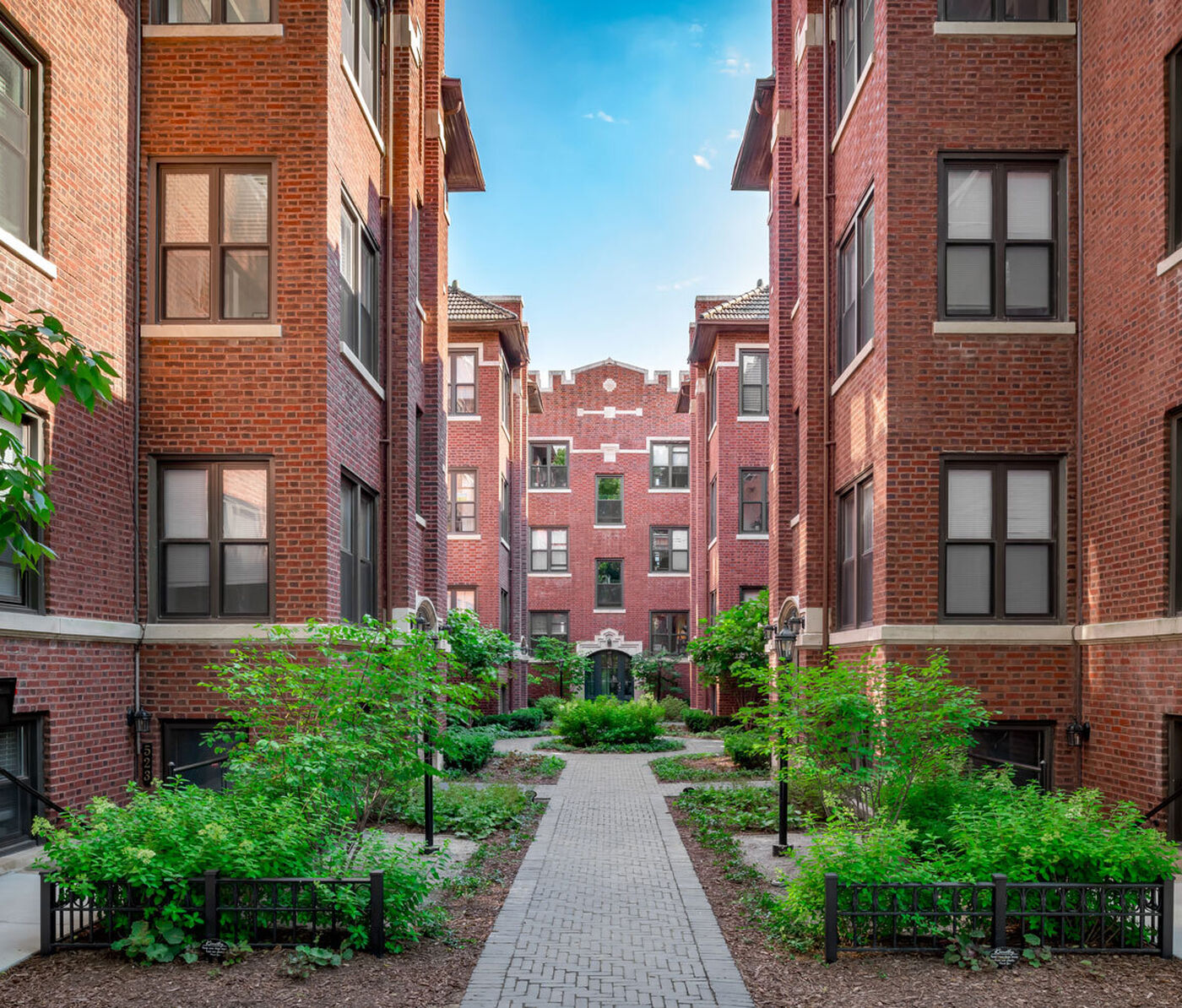 Thoughtful Building Details and Resources
Building Details
Dedicated Super
Studio, 1-, and 2-bedroom units
Heat included
Pets welcome
Walk-up building
Storage
Bike parking
Laundry pay app
Walk Score®: 95
Red, Purple, Brown, UP-NW, UP-N and 9 bus lines nearby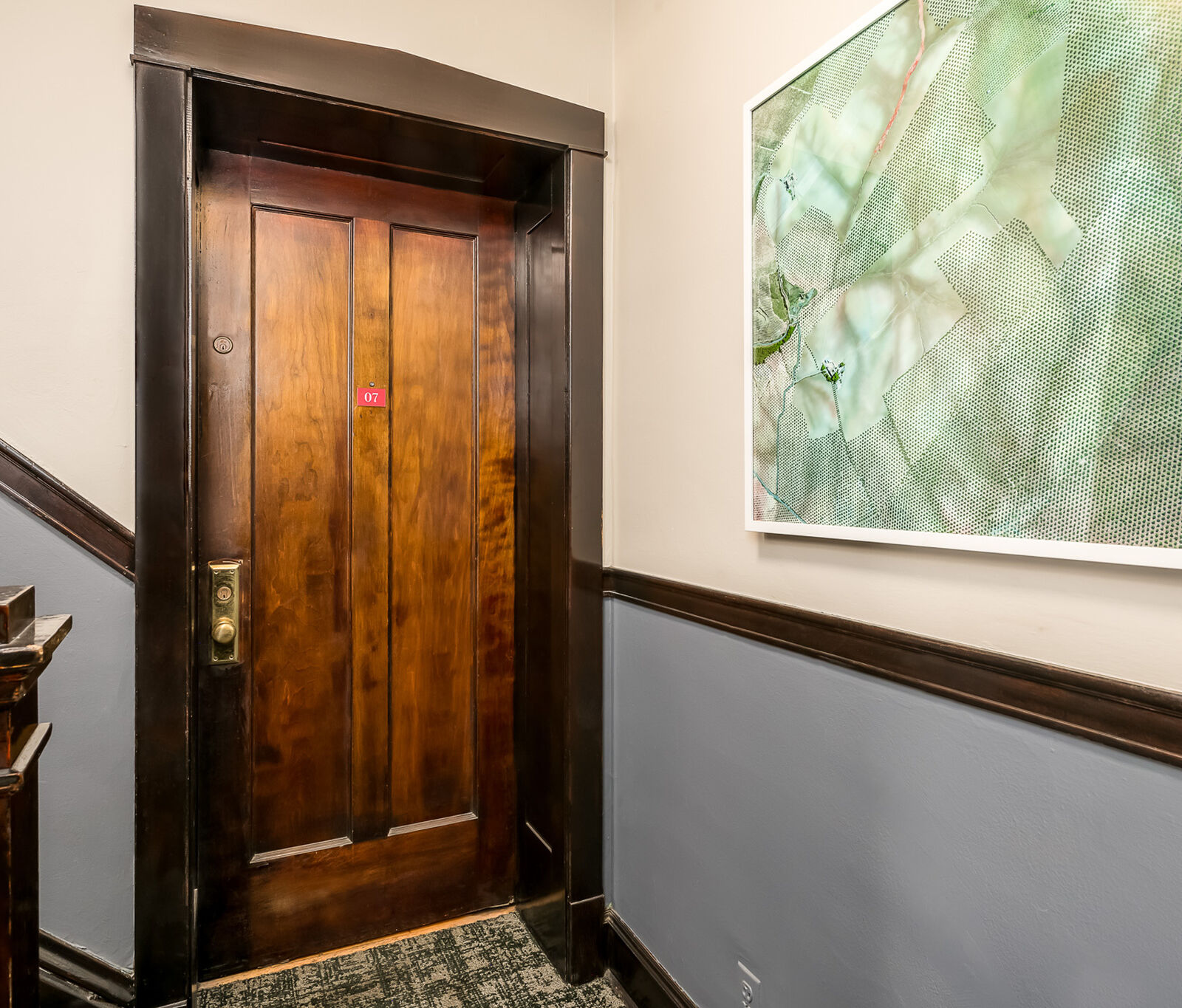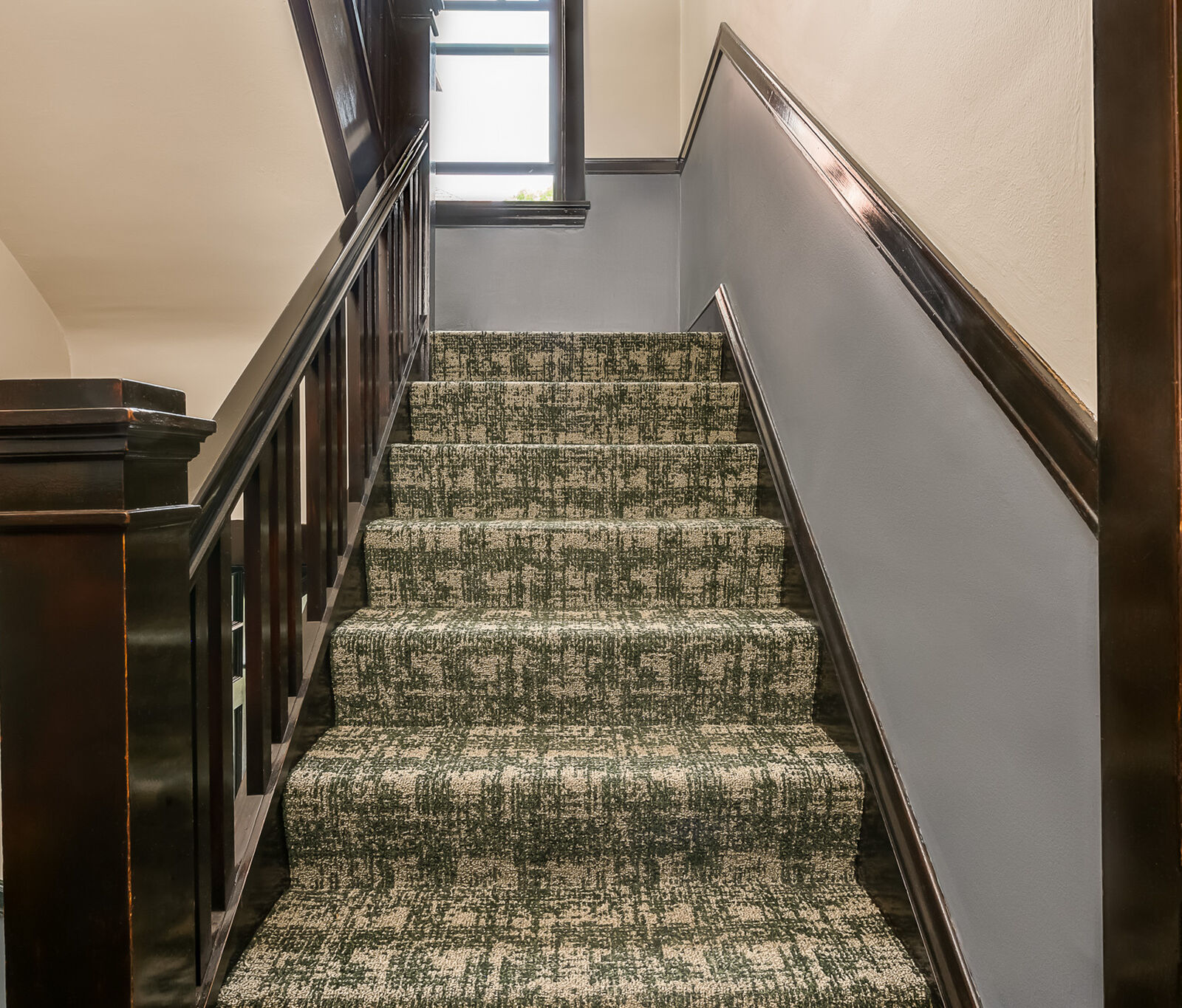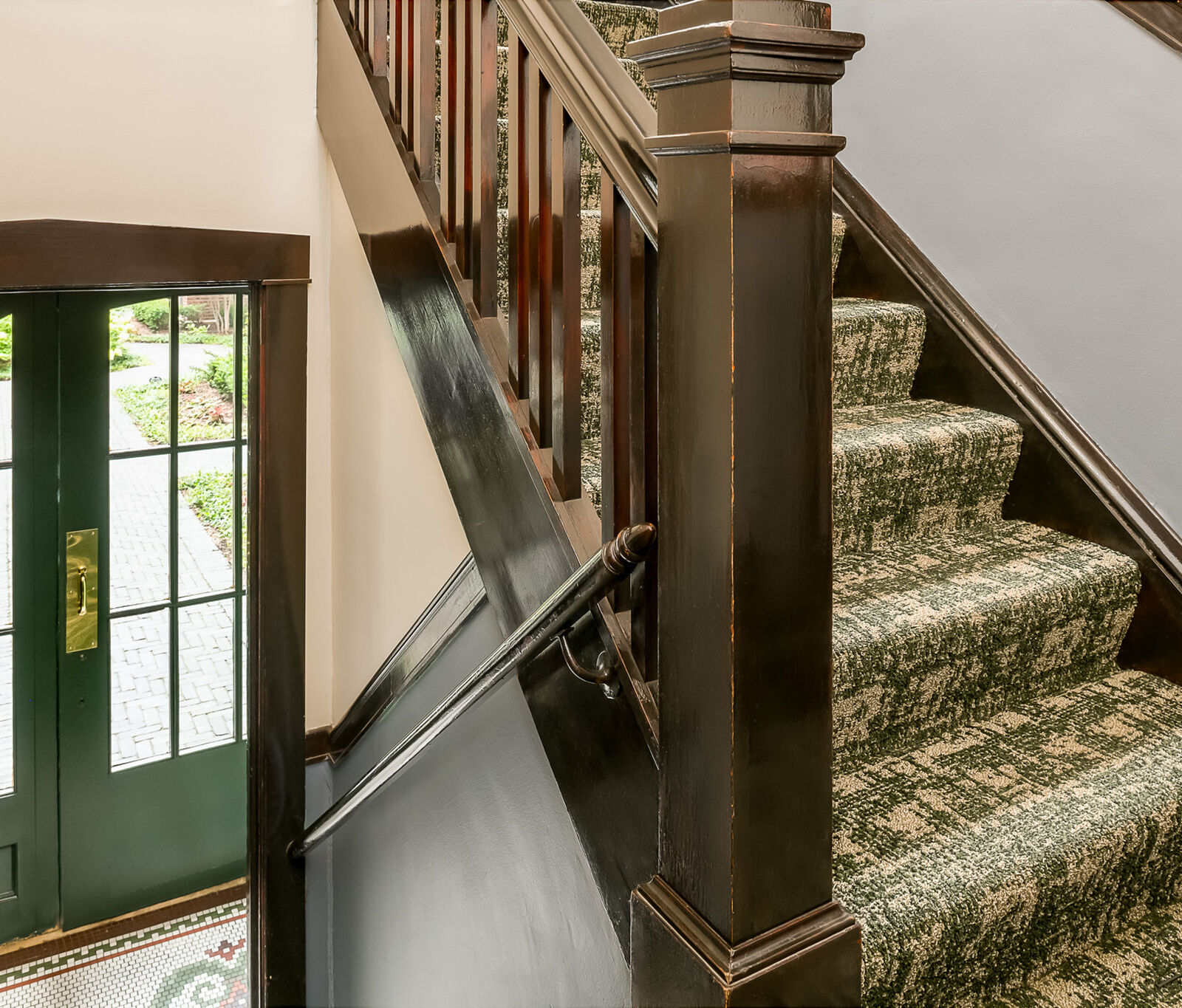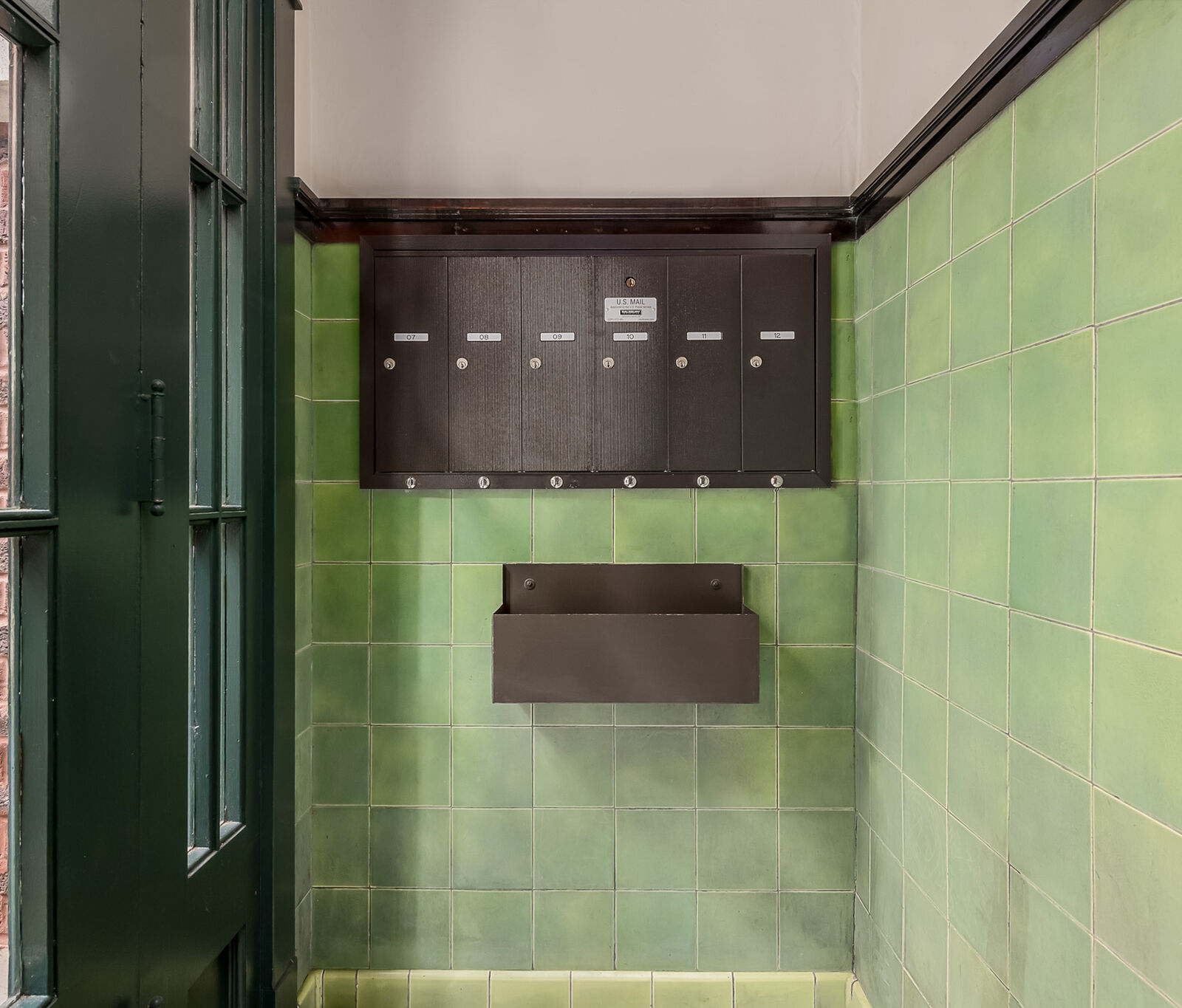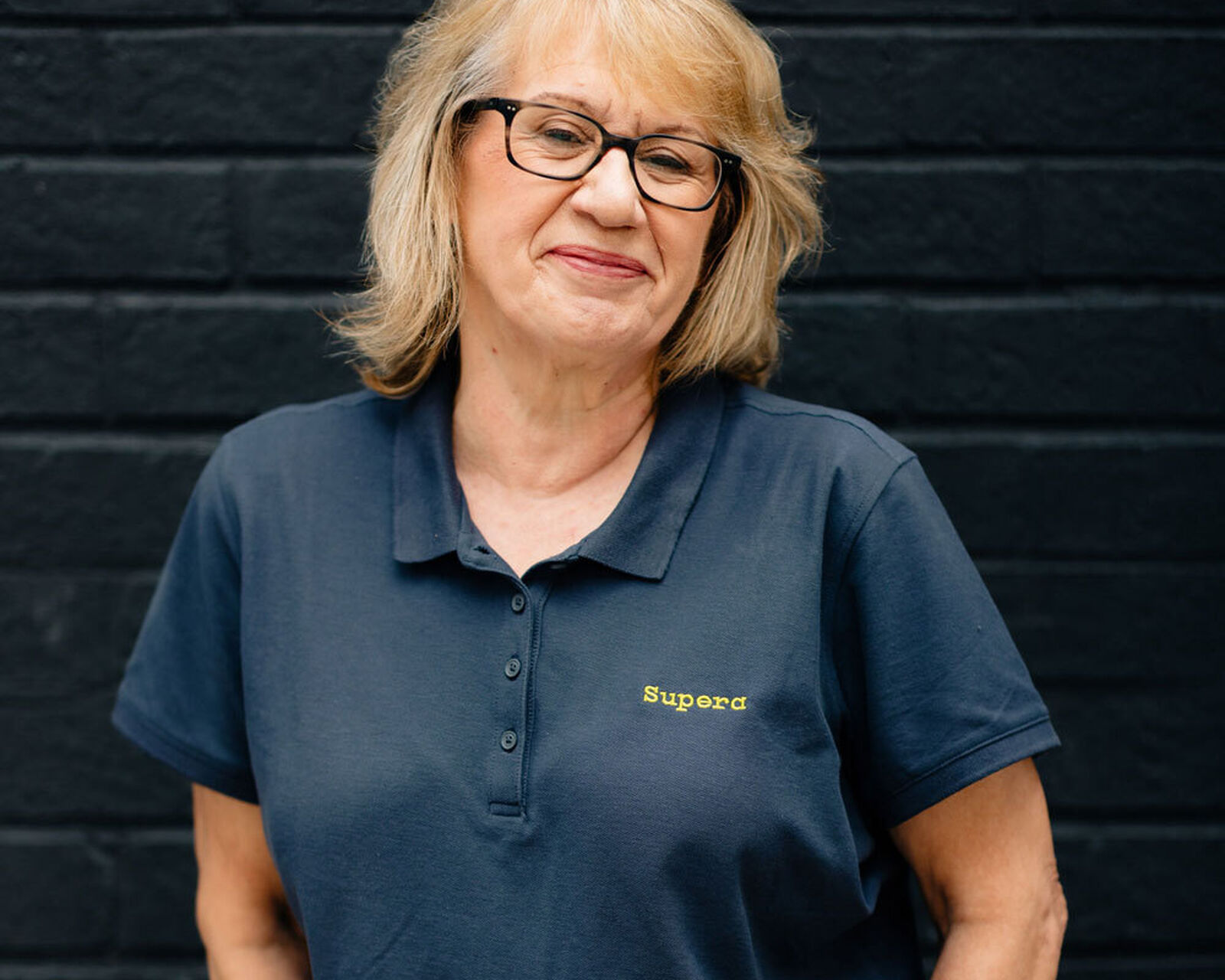 Meet Your Super
Suzana Sekulic
Supera Super, 37 years
"I remember how welcoming my mother was to all guests when I was a child, and I strive to create the same environment at my buildings. I want everyone to feel like this is a home they can be proud to live in." — Suzana
"Suzana is incredible. She works around the clock to keep the building and common areas clean and is always outside blowing leaves, sweeping, or shoveling snow. …I feel safe, cared for, and appreciated." — Resident

Get to know Lincoln Park.
The Vibe: Beautiful city sites attract beautiful people who love the lake access and easy transit options

Don't Miss: The Wiener's Circle, Alfred Caldwell Lily Pool, Kingston Mines

Only Here:

Galit (Michelin starred), North Pond Nature Sanctuary

Lincoln Park is one of Chicago's oldest and most classic neighborhoods. Rebuilt after the fire of 1871 with an eclectic mix of housing, mansions sit next to row homes with Victorian facades, which sit next to apartment buildings. Bound by North Avenue to the South, Diversey to the North, and Clybourn to the West, short commutes to downtown attract a wide variety of residents. With short walks to the zoo, lakefront, nature museum, and conservatory, the neighborhood is an easy place to enjoy the outdoors with sweeping views and myriad attractions.

Our Pet Policy
Restricted animals that may not visit or be maintained in the Leased Premises include, but are not limited to: tarantulas, piranhas, reptiles (snakes, iguanas), ferrets, skunks, raccoons, squirrels, rabbits, nor birds (parrots, cockatiels, macaws).
Restricted dog breeds include, but are not limited to: Pit Bulls, Rottweilers, Presa Canarios, German Shepherds, Huskies, Malamutes, Dobermans, Chow chows, Akitas, Terriers (Staffordshire), American Bull Dogs, any wolf hybrid, or any hybrid of mixed breed of one of the aforementioned breed.
Restrictions: Not Allowed in Studios
Pet Rent Details
Pets — Max 2 allowed, One-time Fee $250.00, Rent $15.00/mo
Cats — 1 allowed, One-time Fee $150.00, Rent $15.00/mo
Dogs — 1 allowed, Max weight 60 lb. One-time Fee $250.00, Rent $25.00/mo